So while I was getting that baby shower post ready I ran across some pictures we took at the beginning of my pregnancy...about 10 or 12 weeks.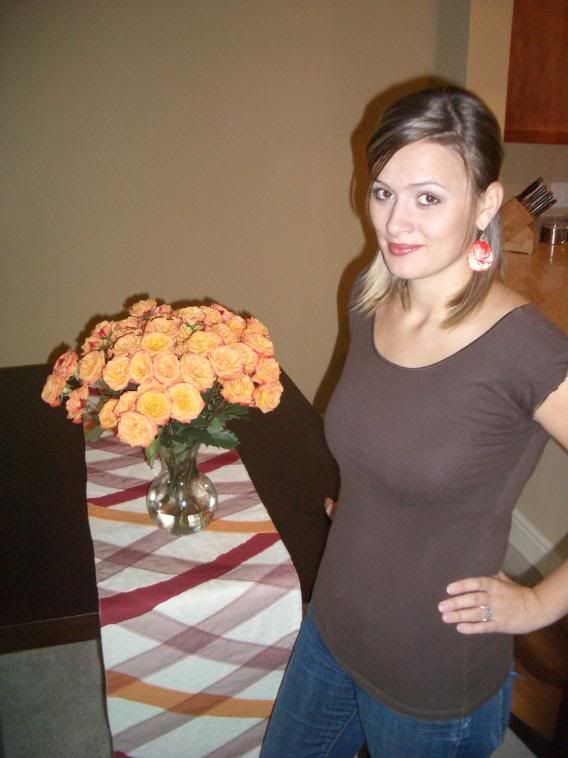 I almost started to cry!
Shall we compare? See
previous post
, particularly the pics with that show the bulgy-ness, me at about 29 or 30 weeks.
I apologize for this...Yes, I'm having one of those hormone induced wig out sessions (partially brought on by large amounts of time spent being VERY uncomfortable), but considering this is really only the second time ever (during pregnancy) I think I'm allowed to have a rough day!